Making Your Next Event Accessible:
Top 5 Advantages of Renting an ADA Lift Instead of Buying One
It's an age-old dilemma. Should I rent or should I buy? Fortunately, when it comes to acquiring ADA wheelchair lifts for your next event, the solution is crystal clear: Renting an ADA lift offers a wide variety of distinct advantages over buying one.
This is the case no matter what type of event you intend to host – including conferences and trade shows, sports events, concerts and music festivals, rodeos, parties and graduations, among many others.
Here are the top 5 advantages of a wheelchair lift rental vs. a wheelchair lift purchase:
Renting a wheelchair lift offers the most cost-effective solution, especially if your event accessibility needs are temporary or subject to change.
Unlike purchasing, where you face an upfront investment, renting allows you to pay for the ADA lift only throughout the duration of the event. This eliminates the burden of long-term ownership such as costs related to maintenance, repairs and storage.
A wheelchair lift rental provides unmatched flexibility over purchasing one. If your event accessibility requirements vary over time, renting offers you the freedom to adapt to those changes effortlessly. This ensures you have just the right lift exactly when and where you need it.
Lift rental companies lessen your stress by handling all issues regarding the maintenance of their wheelchair lift rentals. All the required maintenance is done by the rental company.
With this added peace of mind, you can focus all your energies on other aspects of planning your event.
Renting a wheelchair lift offers accessibility on-demand. There's no question whether it will work where and when you need it.This is due to the diverse inventory that ADA lift rental companies offer for all types of situations.
With the added benefits of delivery and installation services, they save you much time and effort. This convenience is especially advantageous for time-sensitive situations and/or temporary event accessibility needs.
The most reputable ADA lift rental companies provide the availability of highly trained technicians. They will assist you to help with any situation that might arise throughout your entire event.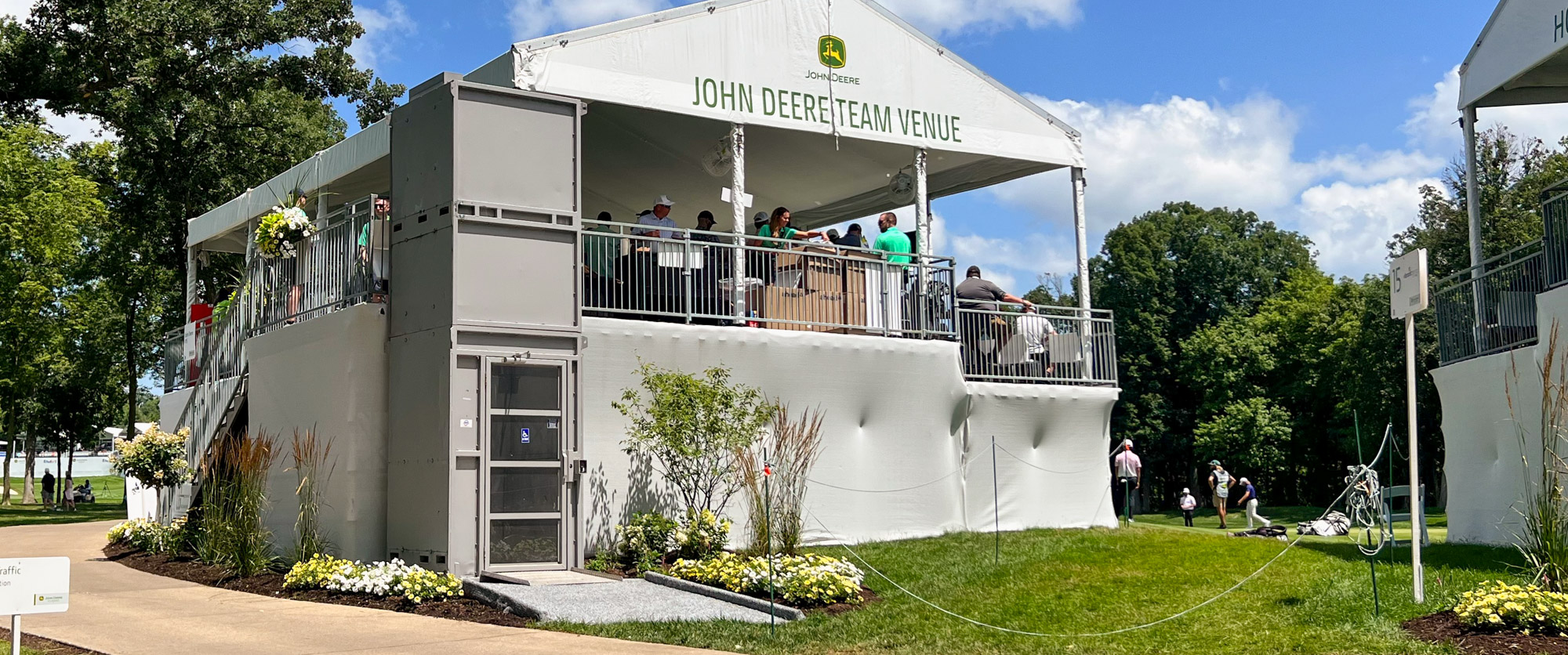 ADA Lift Rentals
Cost-Efficient

Flexibility and Adaptability

No Maintenance Responsibilities

Diverse Inventory of Lifts

Expert Installation & Support at Events
ADA Lift Purchases
Long-Term Ownership Costs

Inability to Adapt from Event to Event

Full Maintenance Responsibilities

Only One Type of Lift for All Events

Zero Help or Support at Events
Rent the Most Reliable ADA Wheelchair Lift for Your Upcoming Event
With over 10 years of experience in the industry, ADA Lift Rentals of America provides the most reliable ADA portable wheelchair lift rentals, along with unmatched expertise and world-class customer service.
We'll make all areas of your event easily accessible for people with disabilities or mobility issues.
Our wheelchair platform lift rental experience encompasses Super Bowls, NASCAR races, Formula 1 events, PGA golf tournaments, Olympics, NBA and NFL games, and much more. That's because we offer the following advantages:
Full-Service Provider of Temporary Wheelchair Lifts
Both Indoor and Outdoor Venues
Available Anywhere in North America
Large Inventory of Wheelchair Lifts
Both Short- and Long-Term Contracts Available
Expert Installation at Any Type of Event
On-Time and On Budget
For more information about how our safe and reliable ADA wheelchair lift rentals will enhance your next event, contact ADA Lift Rentals of America today and browse our ADA lift rental gallery!